Cancun is an open gate to your dream vacation. It boasts state-of-the-art hotel facilities among the coolest clubs, bars, and malls only a few feet away from the most beautiful beaches in the world.  CLICK HERE TO LEARN MORE about these great cheap flights from Chicago to Cancun for only $225 roundtrip — on selected United and American flights from March to June 2017 departures.  Availability is limited and cheapest flights have at least 7 day itinerary. Must purchase at least 7 days in advance of departure.   The city of Cancun is young, as are most of its permanent and temporary inhabitants. It was just a small sand barrier some 35 years ago when the plan began to develop it into the vacation haven of the 21st century. Today, Cancun consists of a medium-sized coastal city and a long, thin island connected to the mainland through bridges at its north and south ends. It features world-class resorts, hotels, clubs, and malls. It offers something for everyone, from an all-day fun party beach to an isolated, tranquil island.    Here you'll find everything, from ultra chic to funky laidback, from R&B to techno, from tacos and cheeseburgers to fancy, mainstream standards. All tastes are welcomed and catered to in this paradise. No wonder this is Mexico's most popular resort.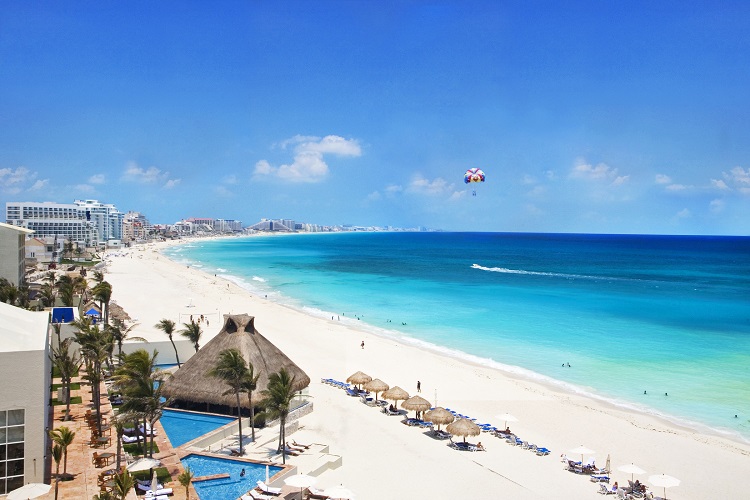 Cancun's beaches
The new, great, and gorgeous beaches of white sand caressed by warm, turquoise waters of the Caribbean Sea stand out as the hottest spots in town, both literally and figuratively. It's impossible not to enjoy them so don't even try. Put on your bikini or swimsuit, it's time for fun under the sun!     Start planning your next vacation trip to the best and most beautiful tourist destination in Mexico.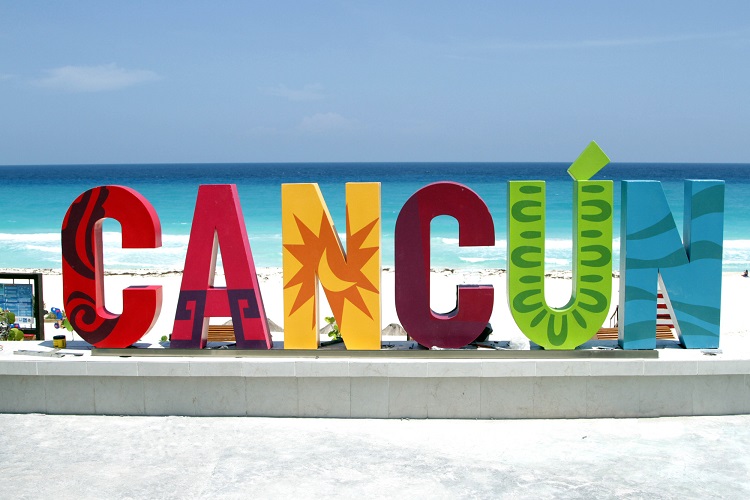 Hotel Zone
Most resorts, hotels, and condominiums are located in the Hotel Zone, as this long strip of island is known.It is the area where it all comes together for most visitors. Kukulcan Boulevard is the main and only thoroughfare. On the west side of the island is Laguna Nichupte, a vast lagoon home to hundreds of marinas, waterfront restaurants, shopping malls, a couple of golf courses, a few islands and inlets, and the fantastic sunsets you'll see during your Cancun vacation. The island's energized atmosphere emanates from the middle, its heartbeat, an area known as the Party Zone featuring the best nightclubs, bars, restaurants, and shopping malls.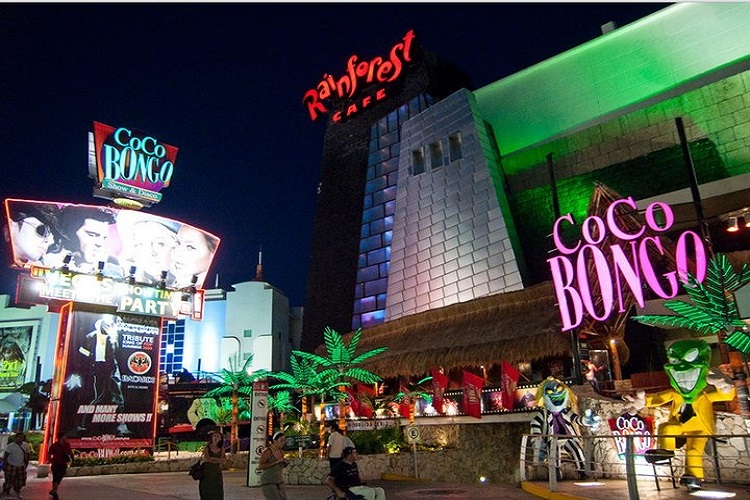 Downtown Cancun
Cancun Centro (downtown) offers an alternative to all the glitz and hype of the Hotel Zone with some great restaurants, bars, and shopping arcades. The atmosphere becomes more family-friendly as all the people who make this paradise work live here. They are the target market and the ambience not only becomes Latin, but prices go down significantly. Your wallet will appreciate very much your visit to downtown, as the money it contains will certainly go farther there during your Cancun vacation.
AVAILABILITY IN MARCH AND APRIL FOR 7 DAY TRIP
(Prices are lower on Momondo link HERE)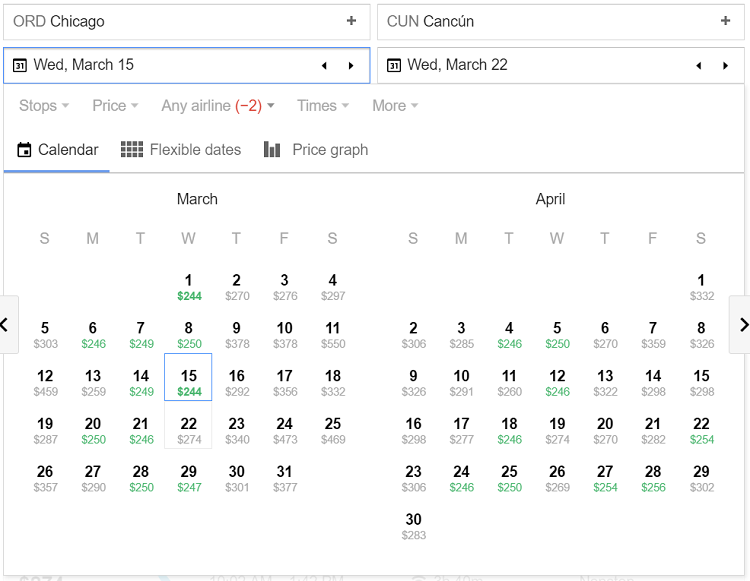 AVAILABILITY IN MAY AND JUNE FOR 7 DAY TRIP
(Prices are lower on Momondo link HERE)